YOUR LOCAL HVAC EXPERTS
Tankless Hot Water Installations
Tired of running out of hot water, high energy bills and the idea of constantly heating a big old water storage tank? Join the homeowners who have made the switch and get endless hot water when you need it.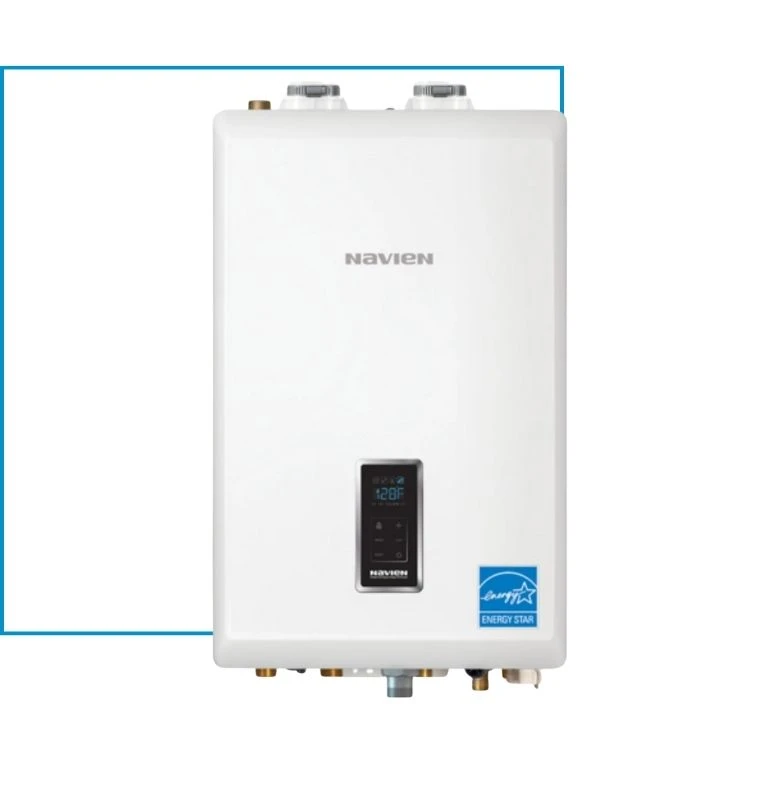 Get a Tankless Hot Water Install & Save with Great Rebates!
Tankless Hot Water Installation
We have years of experience providing quality heating services throughout Greater Vancouver and the lower mainland. From finding the system that best fits your home's size to completing the tankless water installation and hauling away the old system, we're there for you every step of the way. We offer the top warranties available, financing options, and we are proud to be a Navien approved installer.
Navien - The Industry Leader in On Demand Hot Water
Navien's tankless water heaters have gained a well-deserved reputation for producing high-quality tankless water heaters. Their on-demand systems are known for their efficiency, reliability, and durability. Navien utilizes innovative technology to improve the performance of their tankless systems, such as their condensing technology, which helps increase energy efficiency and reduce carbon emissions.
Highly Rated and Trusted
4.9 out of 5. That's how customers rate TEK Climate after writing 328 Google reviews.
DON'T JUST HIRE ANYONE
Hire the Trusted Pros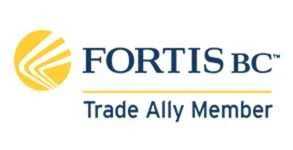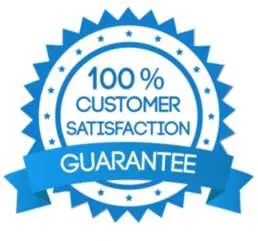 5 Reasons BC Homeowners are Switching to Tankless Hot Water Heaters
1. Tankless Hot Water Heaters Means Lower Energy Bills
The cost of heating water consumes almost 20% of your household budget, 2nd only to what you spend on heating and cooling your home. Water heaters are typically ignored until they break, leaving you with no hot water and, possibly, a flooded basement!
Save considerable money over its lifetime.
Lasts 2x as long vs. traditional water heater.
Never pay to heat hot water you are not using.
Reduce energy costs by 60% or more.
2. Tankless Hot Water Heaters Improves Comfort
Having as much hot water as you need shouldn't be a luxury. With a tankless water heater, you'll never have to chose between taking a hot shower, doing a load of laundry, or running the dishwasher again.
While storage tanks are limited by the size of the tank – as you're coldly reminded early in the morning after all your kids shower before you do – tankless water heaters can provide continuous hot water as long as there's fuel or energy to heat it!
3. Save Space with a Tankless Hot Water Heater
With the high price of real estate, many of us are tending to live in smaller homes and tighter space means that a giant 40- or 60-gallon storage tank that's 5 feet high and 2 feet wide isn't exactly convenient.
A tankless water heater, on the other hand, hangs on a wall up and out of the way, providing more usable space on the ground – imagine more space freed up in your bathroom or basement.
4. Tankless Hot Water Heaters Last Longer
Most tankless water heaters have a life expectancy of about 20 years, much longer than any conventional tank-type water heater, which are designed to last only 8-10 years. And tankless water heaters will, according to a Zillow study, increase the value of your house:
Homes with tankless water heaters sold for 4 percent more than their expected value.
These homes also sold 43 days faster than expected.
5. Tankless Hot Water Heaters Have Great Rebates
The FortisBC is offering up to $1,000 rebate for replacing your current water heater with a high-efficiency natural gas water heater. Tankless water heater systems are eligible for this rebate!
There's never been a better time to lower your energy bills, which also means being easier on the planet.